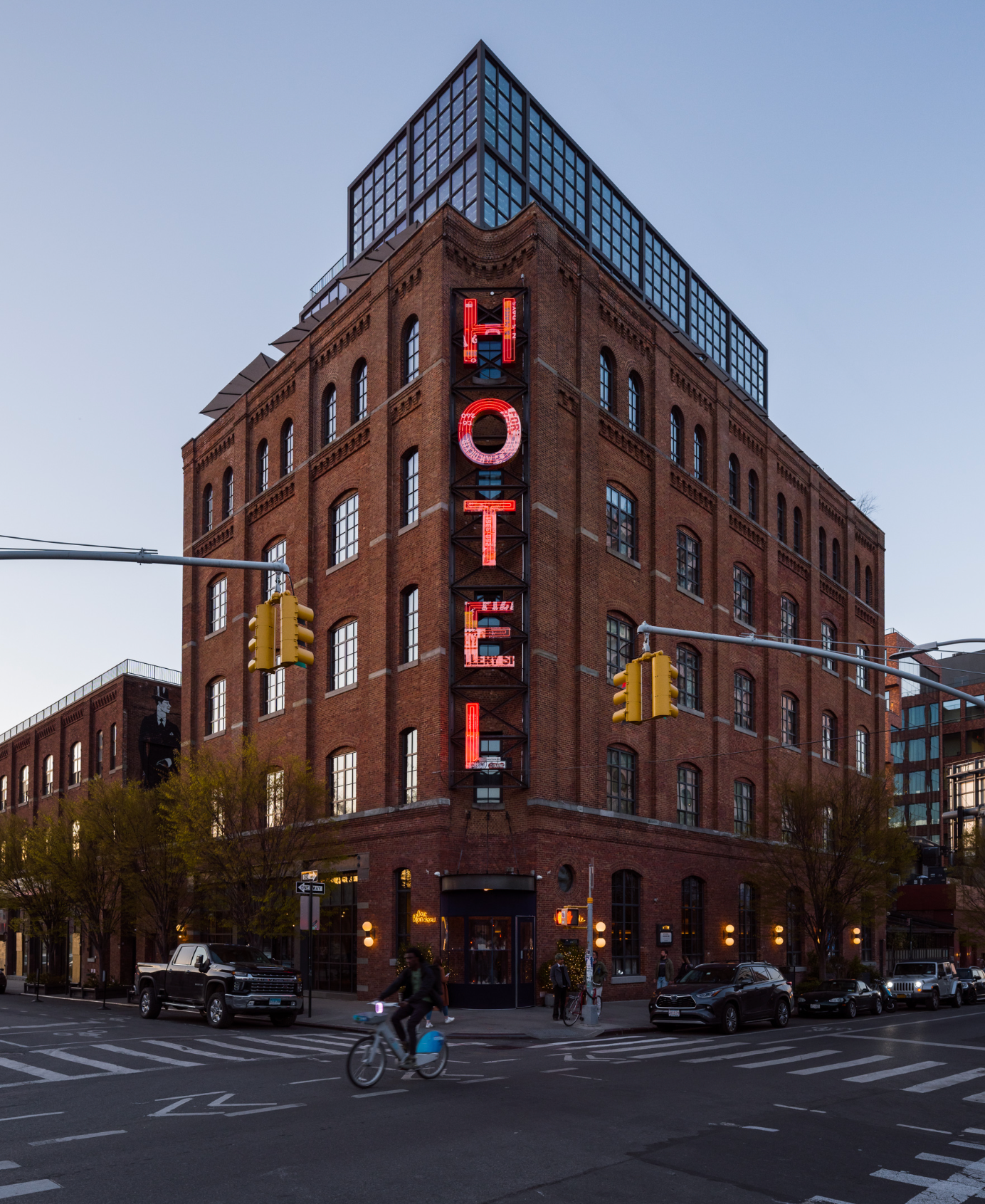 Chefs For Impact Food x Art Show
My first group exhibition at the iconic Wythe Hotel opened Oct. 30th, 2023. New York City. Over 150 guests attended and $15k was raised to support Chefs For Impact food programing.
Held at the Wythe Hotel, a cornerstone of Williamsburg known for its emphasis on community, food, and culture, Chefs for Impact organized their first Food x Art exhibition, spotlighting some of New York's most exceptional artistic talents. Five artists exhibited their creations, expressing their passion for food and the city, and all artwork was offered for purchase. Fifty percent of the proceeds contributed to supporting C4I youth programming.
A gallery exhibition ft. 5 NYC artists celebrating food and community.
Wythe Hotel Executive Chefs Jake Leiber and Aidan O'Neal crafted a 5-course hors d'oeuvres menu, with each dish inspired by one of the artists' FoodxArt pieces. Champagne Telmont provided the welcome drinks, RGNY supplied the wine, and Catskills Provisions, Pollinator Spirits, and Rasasvada took charge of the cocktails, with all produce sponsored by Heermance Farm.
I find great fulfillment in giving back. It's essential for me to reciprocate, express gratitude, and offer assistance to the communities and individuals that support me. I hold hope and optimism that my contributions will bring about positive change and provide assistance to those in need.